Race Information
Schneider Electric MARATHON DE PARIS
Schneider Electric MARATHON DE PARIS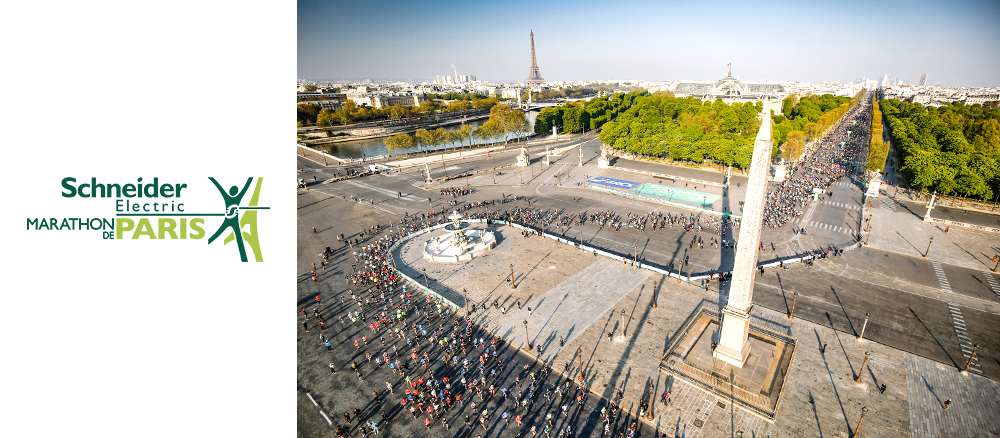 About friendly partnership with Schneider Electric MARATHON DE PARIS
Osaka Marathon has made a friendly alliance with Schneider Electric Paris Marathon since October 2, 2019.
Aiming to develop the mutual marathon race into a world-class tournament, we will continue to promote further internationalization of the tournament each other.
Partnership details
・Public relations cooperation and cooperation to promote mutual marathon competitions and to attract runners in each country
・Exchange of banners on both official websites to support public relations activities And others
Reference: General Information on the Schneider Electric MARATHON DE PARIS
Date
april 5th 2020
Venue
Start on Champs Elysées, Finish on Avenue Foch
Number of participants
60,000
Time limit
6h
Features
Marathon in the heart of Paris - the world's most beautiful city
From the Champs-Elysees to the Place de la Bastille, from the Bois de Vincennes to the Bois de Boulogne, along the banks of the Seine, the Schneider Electric Marathon de Paris offers a unique sporting challenge. At your own pace, visit Eiffel Tower, Notre-Dame, the Louvre, Musee d'Orsay, and many other iconic landmarks along this unforgettable Parisian route. Start training, motivate your loved ones, and come run the most legendary route in the most beautiful city in the world!